Our markets
Plant extracts are attracting more and more interest from consumers in all areas.
Plants have been used for thousands of years for their multiple virtues.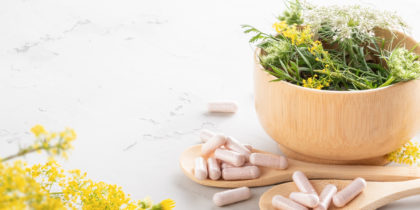 Nutraceutical
Plants and their active molecules are an important part of the ingredients used in food supplements for their multiple health benefits.


Food
Commonly used in the food industry as natural colorants, antioxidants or for flavoring purposes, plant extracts are increasingly popular natural substitutes for synthetic ingredients.
Cosmetic
A pioneer in environmental approaches, the cosmetics industry uses more and more ingredients from natural origin in all their forms, floral waters, hydrolates, plant extracts, vegetable oils.



Animal nutrition
Whether for pets or farm animals, consumer requirements are gradually being transferred to how to care for their animals.
This involves the use of natural solutions such as food supplements whose active ingredients are derived from plants. BOTANIC'ALL puts its expertise at the service of the animal nutrition.